Asymptotic mean value formulas for parabolic nonlinear equations
Abstract

In this paper we characterize viscosity solutions to nonlinear parabolic equations (including parabolic Monge-Ampère equations) by asymptotic mean value formulas. Our asymptotic mean value formulas can be interpreted from a probabilistic point of view in terms of dynamic programming principles for certain two-player, zero-sum games.
Downloads
Download data is not yet available.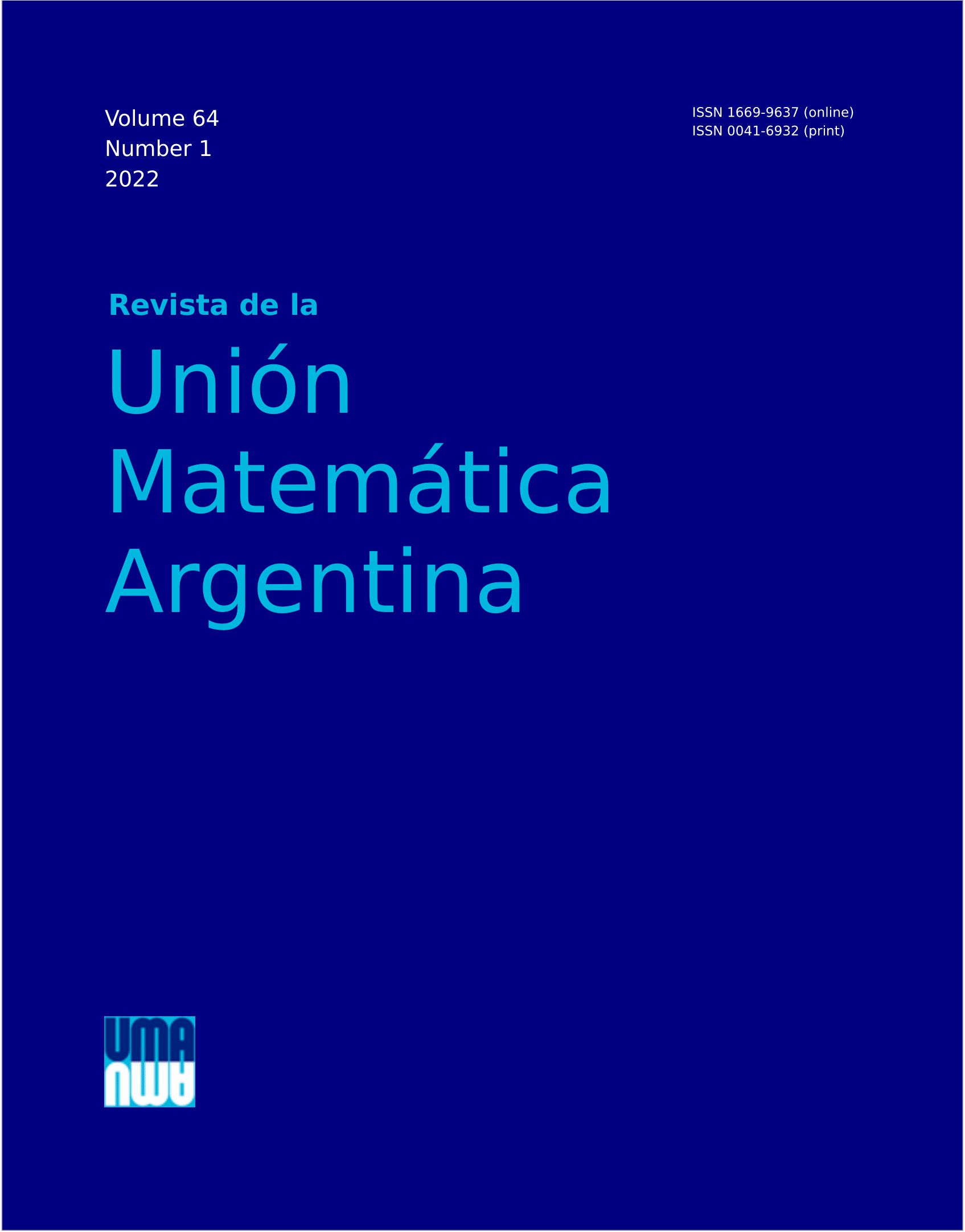 Downloads
License
Copyright (c) 2022 Pablo Blanc, Fernando Charro, Juan Manfredi, Julio Daniel Rossi
This work is licensed under a Creative Commons Attribution 4.0 International License.
Authors who publish with this journal agree to the following terms:

Authors retain copyright and grant the journal right of first publication with the work simultaneously licensed under a Creative Commons Attribution License that allows others to share the work with an acknowledgment of the work's authorship and initial publication in this journal. The Journal may retract the paper after publication if clear evidence is found that the findings are unreliable as a result of misconduct or honest error.